Warning: this post includes discussion and gifs related to the depiction of rape and violence on the show Outlander.
Last Saturday's Outlander episode, "Lallybroch," brought several shocks. We saw many new things:  from more of Jamie than we ever have before and Jack Randall's crown jewels, to Lallybroch in the present tense and Jamie admitting just how long he's been interested in Claire. But perhaps the most intriguing revelation of all was the reveal of a previously unknown move in Randall and Jamie's chess match: Randall having offered to stay Jamie's second flogging in exchange for Jamie submitting to his own rape. Many have taken this scene, as well as Randall's insistence that Jenny turn around during his attempted rape of her, as proof that Randall is gay. But what did Randall's "Get out of jail free" offer to Jamie really reveal? Not his sexuality. As series author Diana Gabaldon explains on her Facebook page, Jack Randall is not gay.
To wit, Black Jack Randall is _not_ a homosexual. He's a pervert. He's a sadist. He derives sexual pleasure from hurting people, but he's not particular about the gender of a victim. (Personality, yes–gender, no.)
Yes, you read that right: Black Jack's attempt to rape Jamie via coercion has no bearing on his sexuality.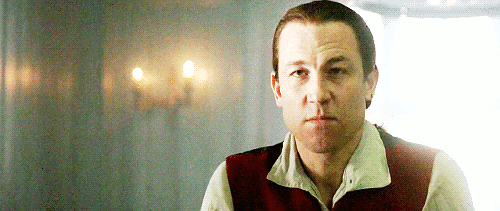 This is a difficult pill for some to swallow, and it comes back to a cultural hang up: we still think of rape and sexual assault as sex. Sexual violence is just that: violence. It is not an expression of love or romance, but an exertion of power. It is a weapon to brutalize someone, and a crime that is focused on sex organs, but that is where the similarities (and the causes) cease. Committing violence against someone is not a sign of love or attraction. Jack Randall doesn't want Jamie to "give over to [him]" because he finds him attractive; it's because Randall wants to break Jamie and exert complete power over him. And to be absolutely clear, even if Jamie had "agreed," it still would have been sexual assault: coercion does not equal consent.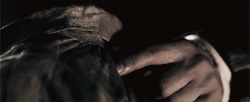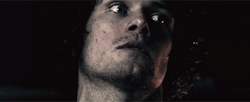 Randall exploits the cultural taboos of the time, knowing that sexual relations between men would be an even deeper shame than his sexual assault of Jenny. Moreover, the illusion of choice given to Jamie would likely haunt him, filling him with increased feelings of shame. While we know this is not a real choice and coercion is not consent, it's common for survivors of sexual assault to internalize guilt and shame, and blame themselves. The particular stigma of male survivors would almost certainly find a way of breaking Jamie down, at least for a little while, and that is where Randall's satisfaction lies.
The concept of "breaking" someone is central to Randall's actions. After flogging Jamie, he realized that no matter how brutal the beating, it wasn't going to work. He wanted Jamie to be defeated and to beg for mercy, but Jamie refused. If Randall has simply been interested in "buggering" Jamie, he easily could have. Jamie was a bound captive. Instead, Randall offered Jamie a false choice, knowing that if Jamie gave in, he would finally feel broken. While I don't believe in the "sexual assault leaves people broken" narrative, that is how Jamie sees the world, and how he explains it to Claire. She astutely points out that Randall could just as easily have assaulted him and then proceed to flog him anyway. Considering that would make Jamie feel he had "complied" for nothing, which would likely lead to a further sense of defeat, it seems the probable course of action for a man named Black Jack.
Another concept wrapped up in this interaction is that attraction is not determined by your sex life or your current or past partner(s) alone. That is to say: if Randall had indeed sexually assaulted Jamie, it wouldn't make Black Jack gay. On the flip side, no amount of celibacy or sex with the opposite gender makes a queer person straight. And all of this ignores bisexuality, as many fans and critics alike also did. While I saw many reactions to Randall's proposition declaring Randall gay, I didn't see any claiming he is bisexual, pansexual, or any other option.
A large part of this is likely due to bi erasure, and its treatment in our pop culture and society as either a way station on the road to homosexuality, or as merely a ploy for attention. But if sexual assault is violence and not an expression of healthy sexuality, then why are viewers giving so much more weight to his attempt to coerce Jamie than his attempts to rape Jenny and Claire? Many viewers see Randall's performance issues when assaulting Jenny and his insistence that she turn around as evidence of his homosexuality. First, we must part ways with the antiquated notion that all sex with one person turned around is anal, and that men who have sex with women who aren't facing them are secretly wishing the women were men. It's false, limiting, and judgmental. Second, Randall only ordered Jenny to turn around after she started laughing at him. In that moment, Jenny had found a way to take back the power. Much like her brother, she could not be broken, and it got under Randall's skin. His reaction to the humiliation he feels when his power plays fail seems to be the same for both Fraser siblings: more violence.
For once, I'm actually glad that a character is not queer. As with any group with limited representation, there is more weight on what little representation exists. Having the only queer character on the show (that we know of — I know there are some Claire/Geillis shippers…) be the Big Bad would be dangerous. Furthermore, there is a history of viewing queer people as "perverts" and "sexual deviants," as well as conflating homosexuality with rape and abuse. Having the only (known) queer character on Outlander be a sadist who uses sex as a weapon would fall into that old trope, encouraging dangerous and cruel stereotypes — the kind that can get good teachers fired for no other reason than their sexuality.
Here's hoping that Outlander will add or reveal some queer characters, while continuing to explore sexuality in a nuanced way.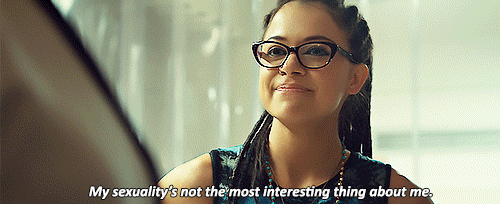 What do you think? Do you agree with Gabaldon? Do you think the show will the show follow her lead?